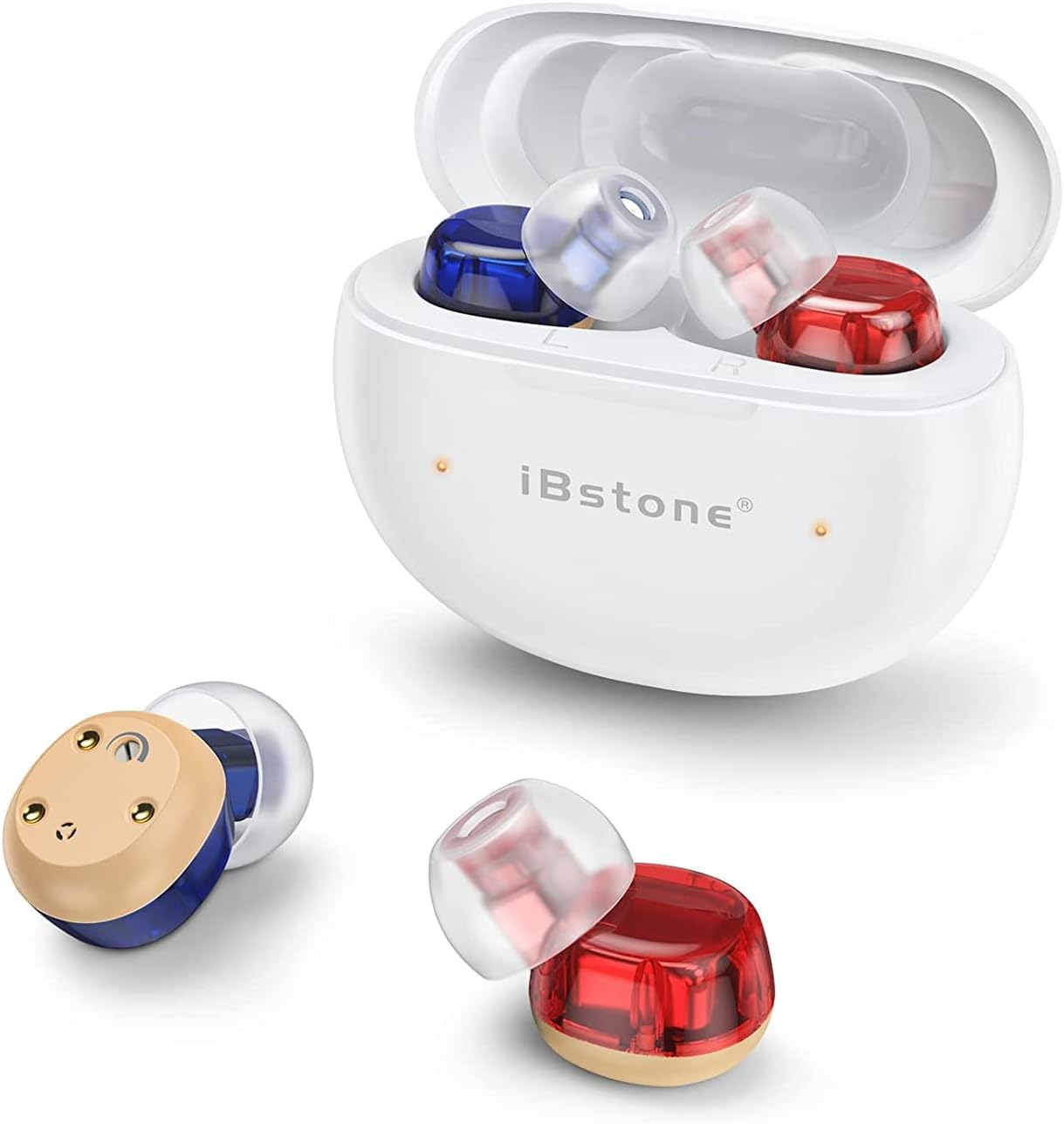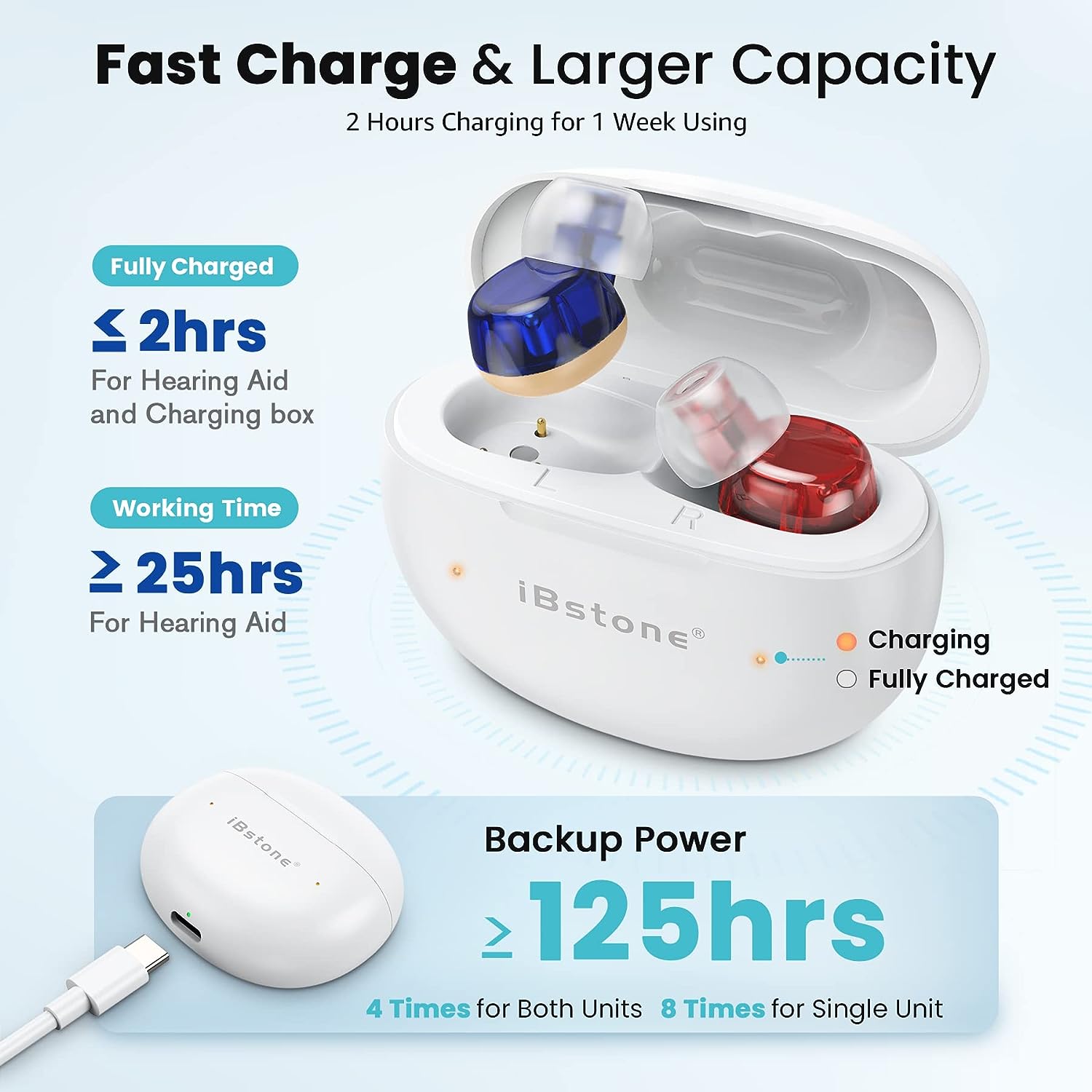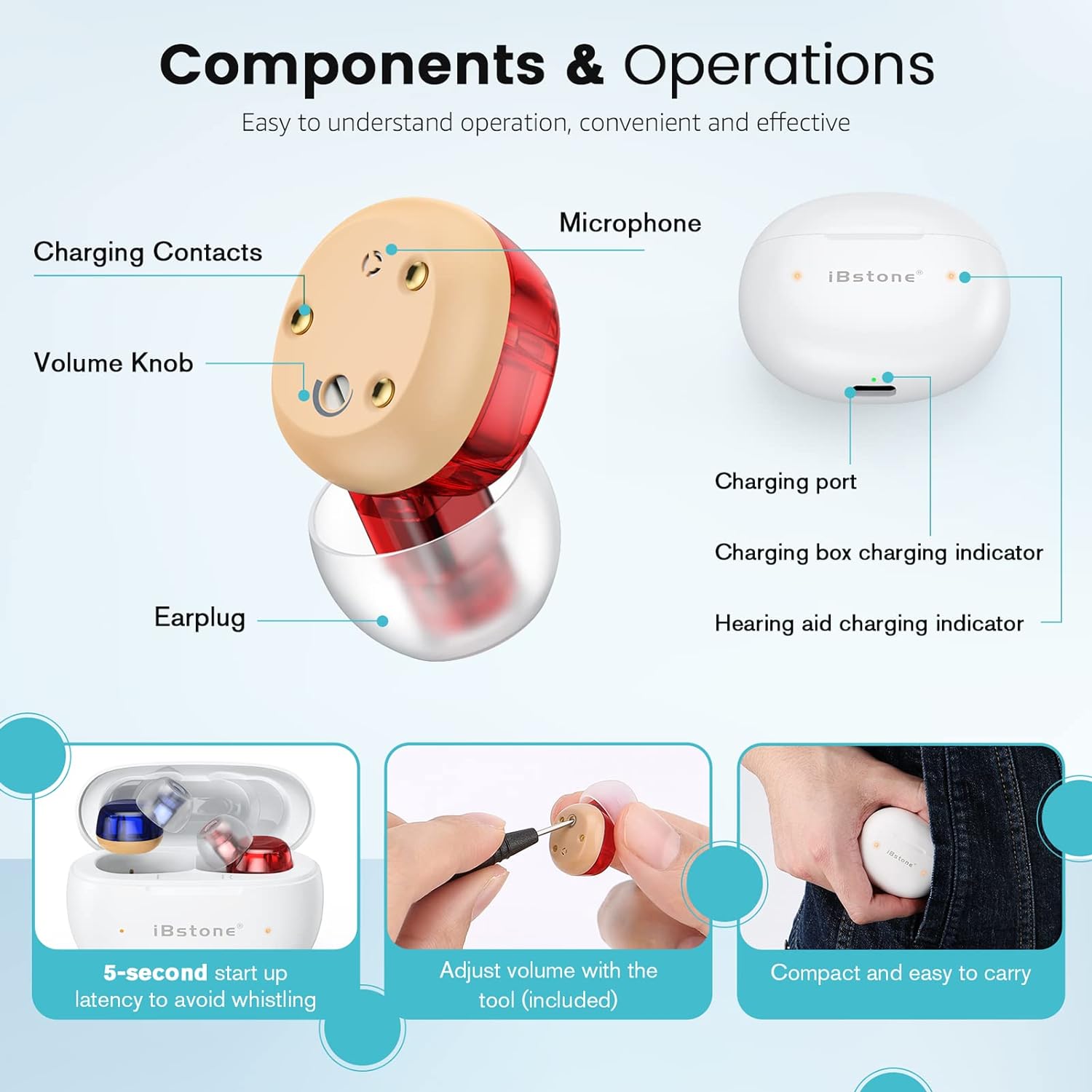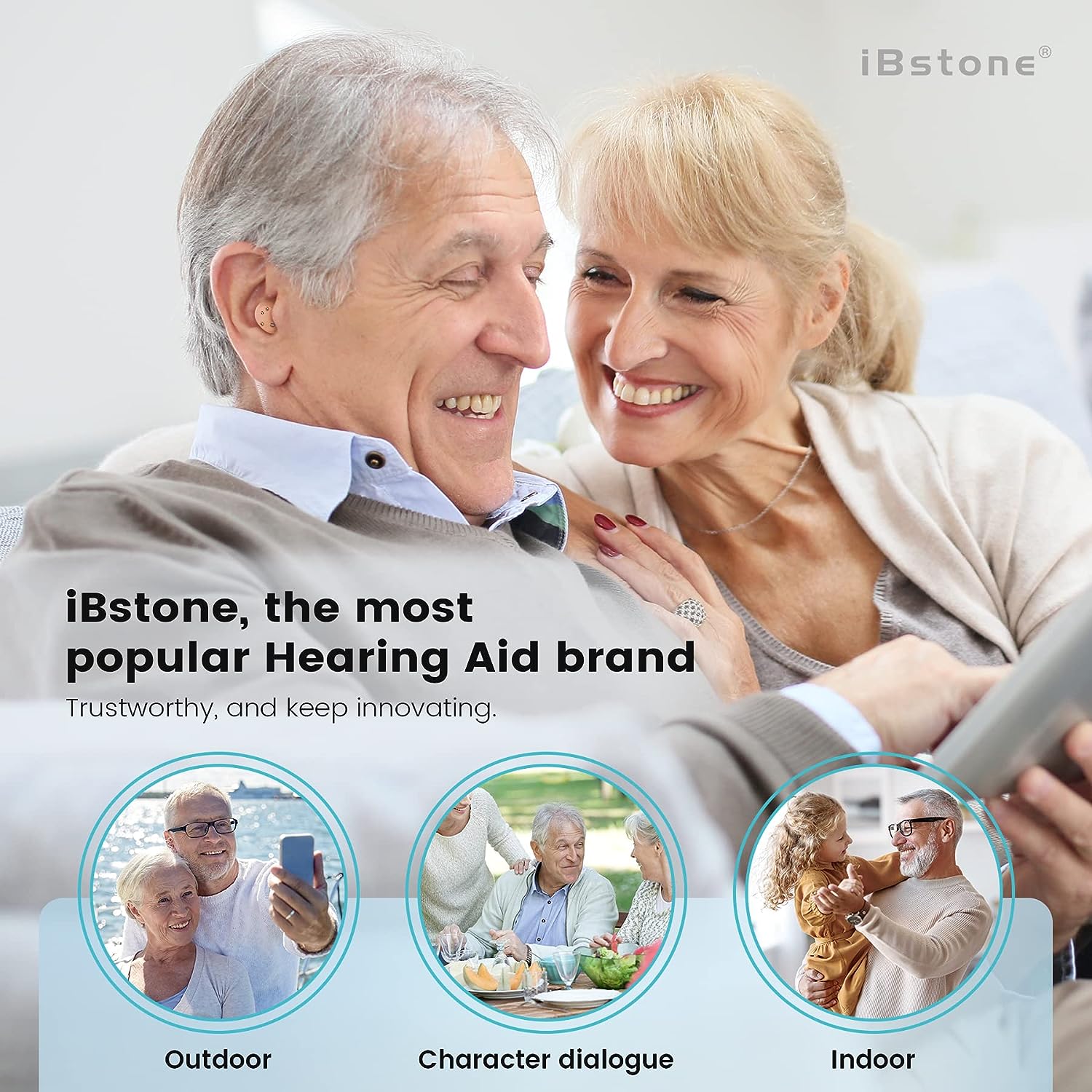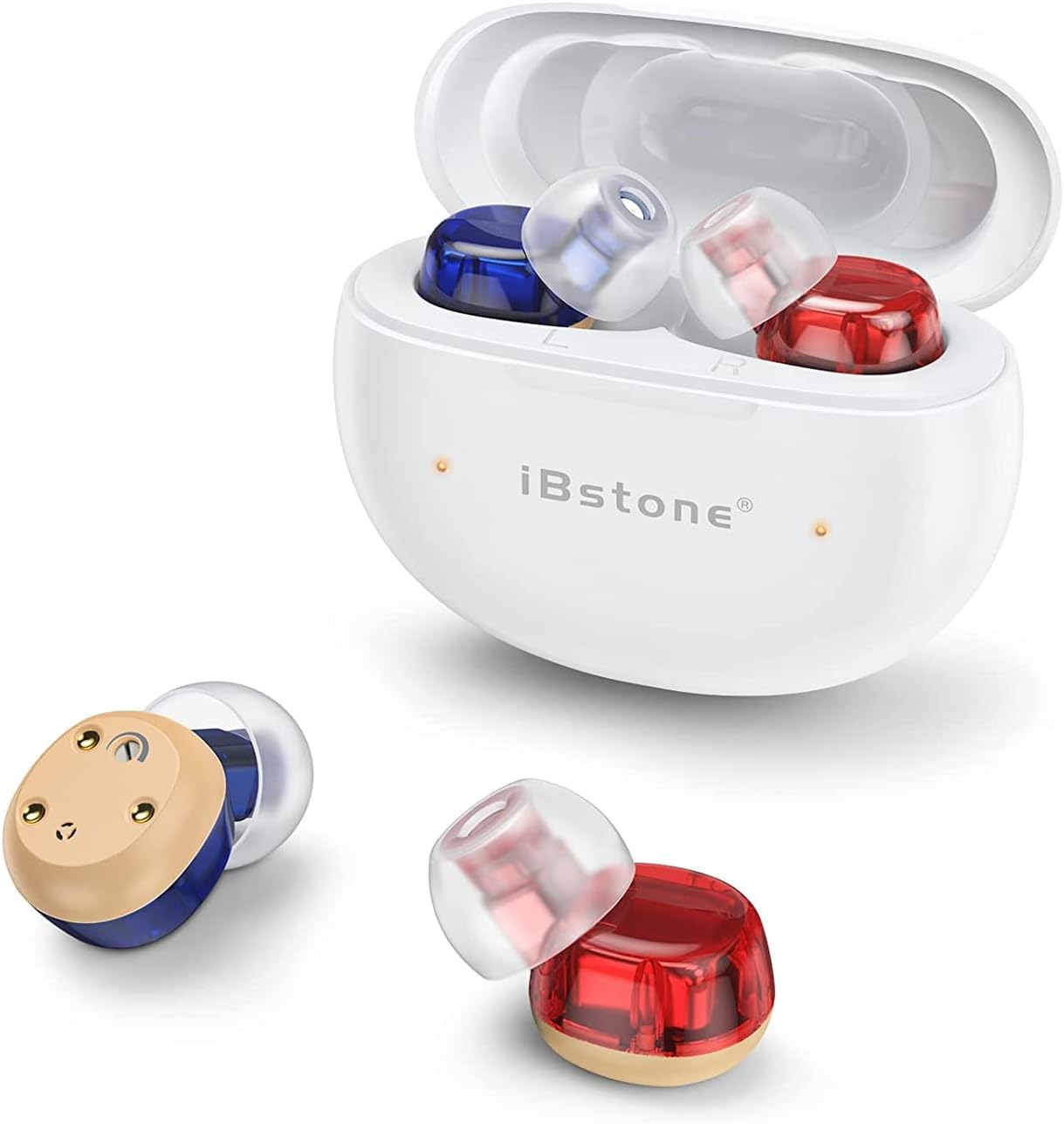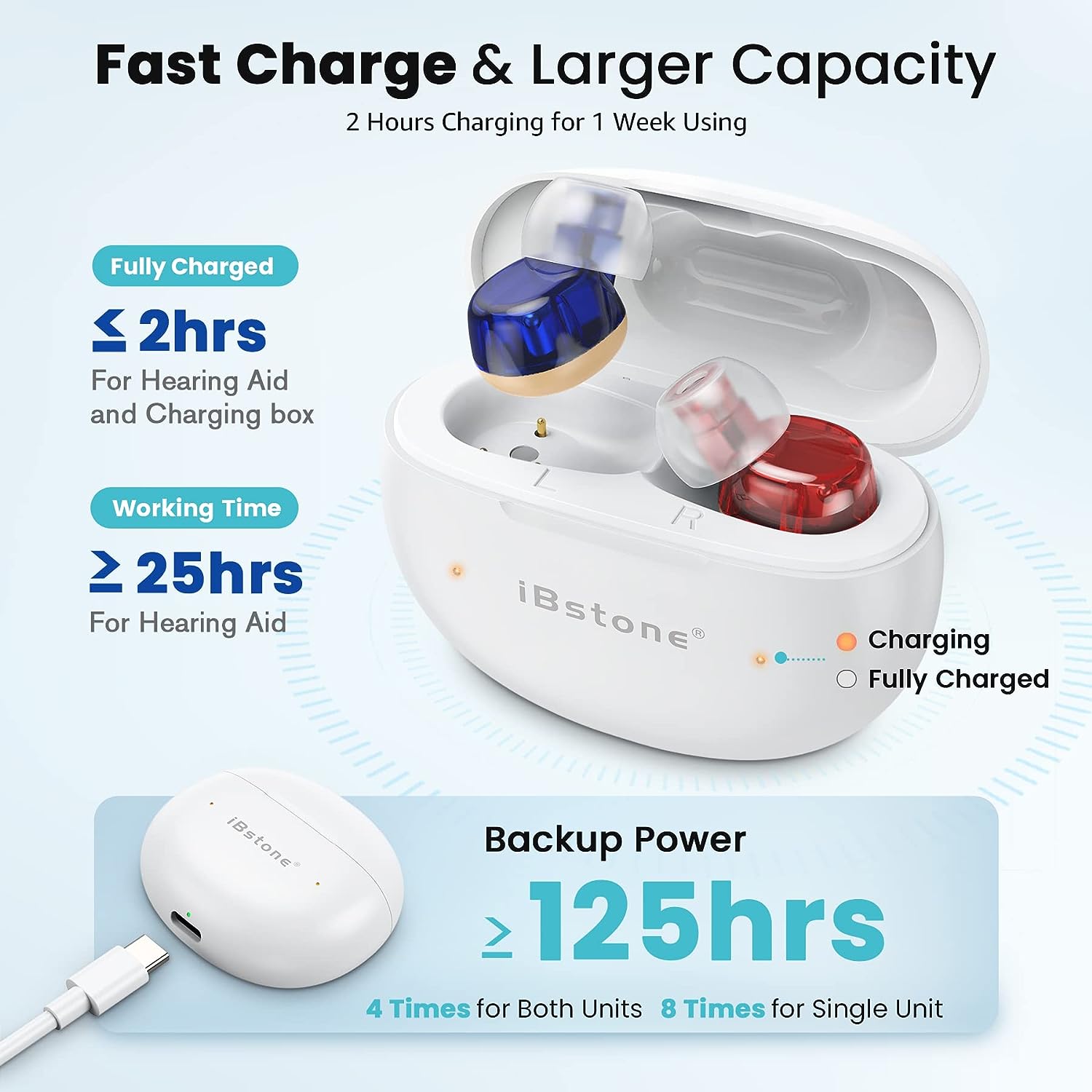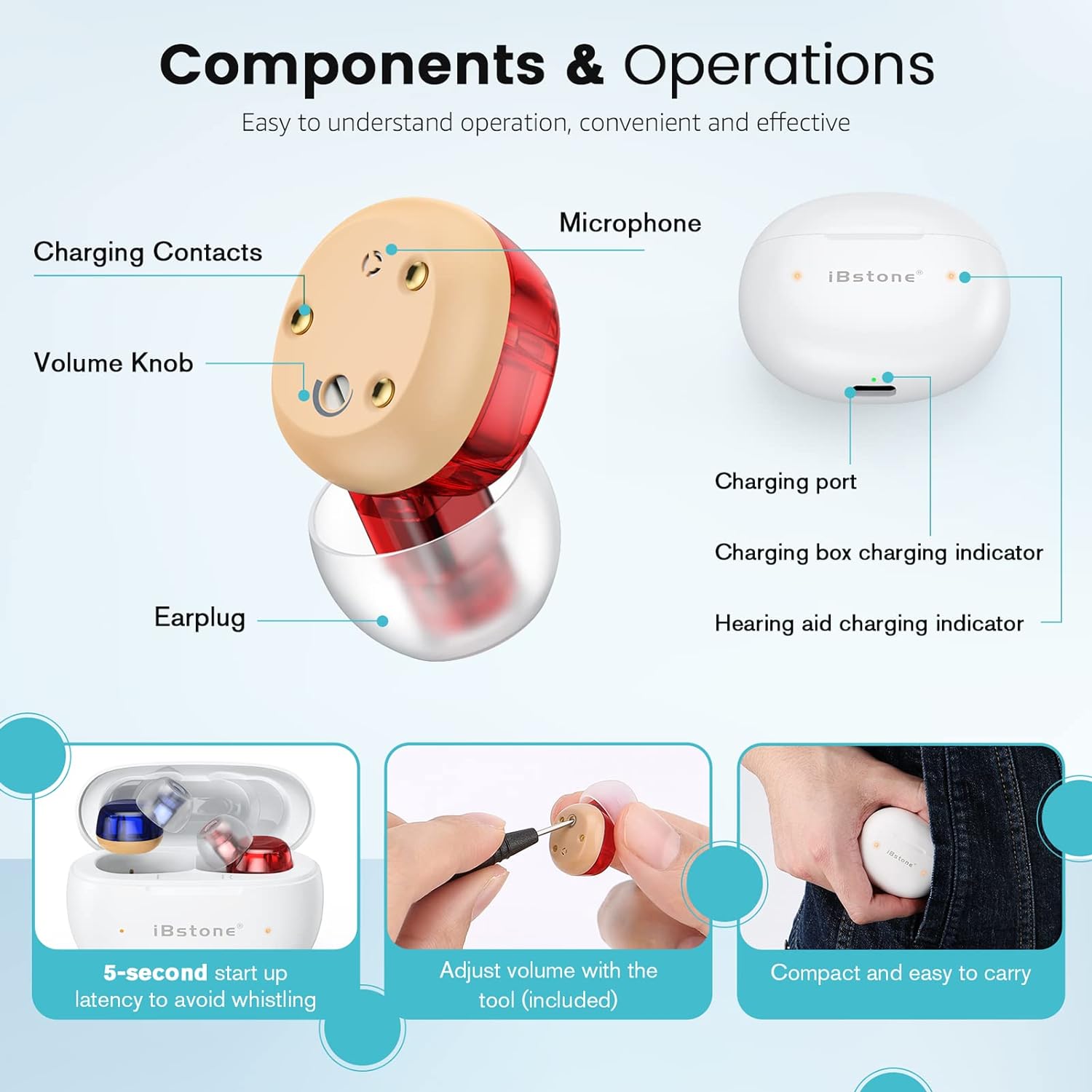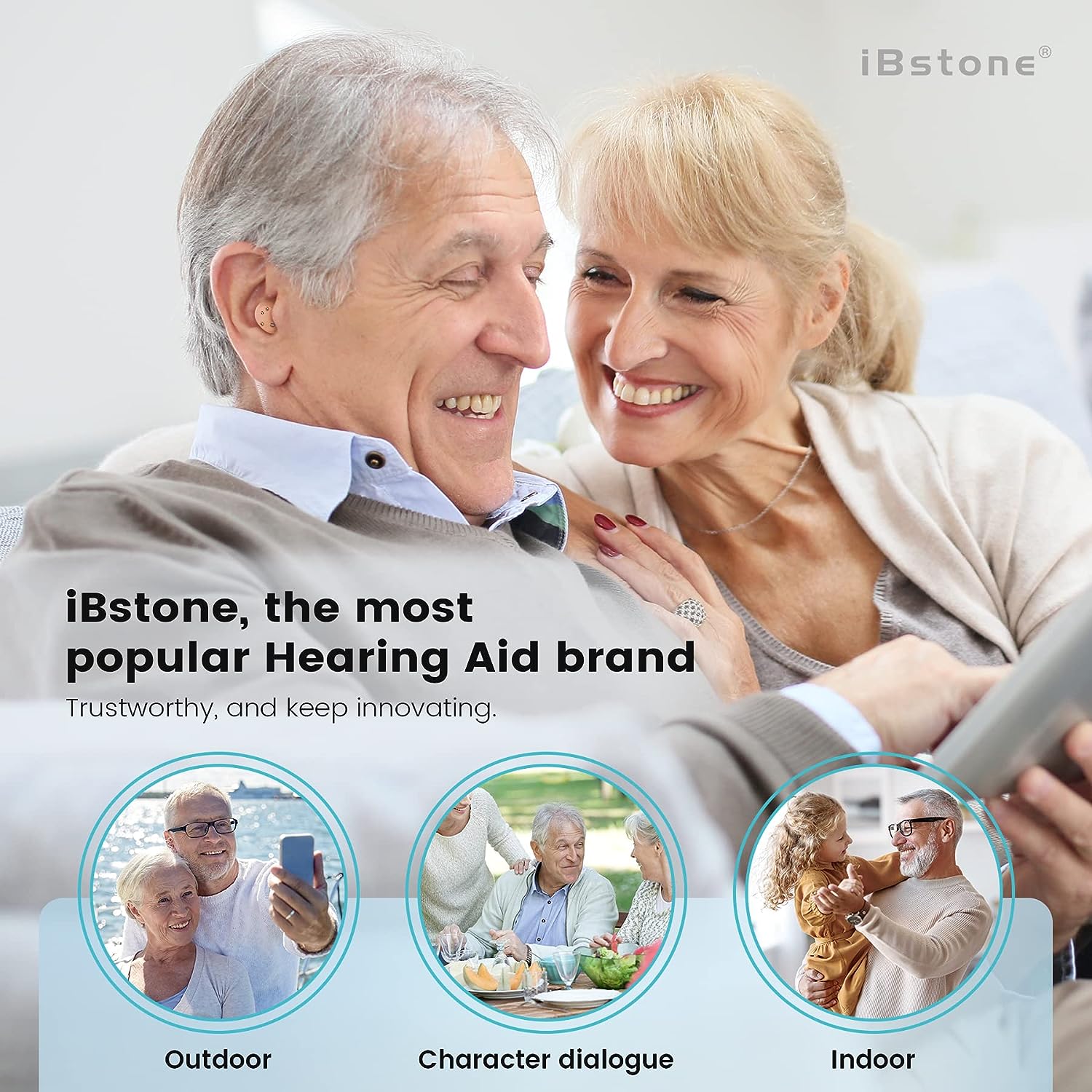 45-Day Money Back Guarantee
Tracking Number for Every Order
Safe Payments via Credit Card or Paypal
Save $200
iBstone Mini-BR ITE Rechargeable Hearing Aids
Meet the Mini-BR, perfect for mild to moderate hearing loss. These tiny, nearly invisible aids offer a wide sound range, quick 2-hour charging, and over 25 hours of use. The portable case provides 125 hours of backup power, and they feature automatic on/off for convenience and automatic sound gain control for hearing protection.
Designed by doctors and tested by audiologists, the high-quality hearing you deserve is now affordable for everyone.
PRICE DROP: ONLY $99/PAIR
FDA-registered OTC hearing aids

Background noise reduction and feedback cancellation

Rechargeable. No batteries needed.

All-day comfort with flexible, silicone tips

Simple controls for easy sound adjustments

FREE fast shipping(Usually 3-5 business days)

45-day risk-free trial

1-year warranty

FREE lifetime support from our audiologists

100% money-back guarantee
AS SEEN ON
45-DAY MONEY-BACK GUARANTEE
You have a trial period of 45 Days after you place the order, during this period if you don't like our products, you can apply for a return and refund. It's our 100% satisfaction guaranteed promise to you! And we mean a FULL refund. Call our great agents, any time, day or night. We make it easy.
Experience the iBstone difference
Risk-free Trial
Approximately 1/3 People Between The Age 65-74 Has Hearing Loss, And Nearly 1/2 Of Those Older Than 75 Have Difficulty Hearing. Try iBstone and You have a trial period of 45 days and one year quality warranty.
Free Fast Shipping
We usually ship the product on the same day or the second business day after placing the order. Buyers usually receive the products within 2-5 business days.
Professional Lifetime Support
The Mini-BR was designed to assist mild to moderate hearing loss right out of the box and is backed by unlimited support from our dedicated team of licensed hearing professionals.
All the essentials for your hearing, brought right to your doorstep.
WHAT'S INCLUDED
FDA-registered Mini-BR hearing aids (pair)
Charging box
USB cable
Cleaning brush
Screwdriver
Ear domes in different sizes
Wax guard filters
User manual and quick guide
45-day risk free trial
1 year warranty
Free lifetime support
100% money back guarantee
Everyone loves iBstone
There's something over 100,000+ people agree on: "The iBstone Hearing Aid is the best hearing value in America."
Newest Updated Hearing Aids
Ideal for most mild to moderate hearing loss. New version to conquer whistling. With higher sound volume range, these small devices can compensate your hearing loss better to bring you back to the clear world.
Smaller Design
Smaller than your fingertip. More comfort when wearing in ear. Nearly invisible with beige color on the surface.
Shorter Charging Time for Longer Using Hours
Fulling charged within 2 hours, then the devices can be used for more than 25 hours. When you put it back it the portable case, there will be 125 hours back up power. No need to recharge again for almost 1 week.
Easy Operation
Auto turn ON/OFF while in/out of the charging box. No complicated buttons or modes. 5-second start-up latency to avoid whistling before you fit it well in ear. No need to tell Left/Right.
Full natural sound
Mini-BR provides sound that is full and natural. Automatic sound gain control-output for hearing protection, won't suffer from sudden loud noise. Suitable for all environments.
We have changed the lives of 200,000+ Americans.
Will you be next?

The best hearing technology at the best price is only the tip of the iceberg with iBstone. Our friendly, professional and highly trained team of hearing aid specialists are always ready to lend a hand, to make sure you get the most out of your hearing aids.
Have a question? Contact us!
Call us: +1 (833)922-2999( Mon-Fri 9am-5pm EST )
Email: support@ibstonehearing.com(24 hours a day, 7 days a week)
BETTER HEARING. BETTER LIFE
The iBstone Mini-BR is perfect for...
Conversations
You can expect to hear one-on-one conversations clearly and crisply, without needing to strain or ask the other person to repeat themselves. State-of-the-art hearing technology gives you the stress-free conversations you deserve.
Talking On The Phone
Experience frustration-free phone calls without shouting. You'll have no trouble hearing clearly during phone conversations.
Watching TV
You can turn down the TV volume to a level that everyone can enjoy, instead of needing to turn on subtitles or crank up the volume.
Noisy Environments
Advanced technology separates what you want to hear from the background noise, so you can hear in noisy environments such as streets and restaurants.
WE PROMISE 45-Day Money Back Guarantee
Satisfied or your money back!
How big of an impact will better hearing have on your life? Experience the difference yourself.
If, for any reason, you're not happy with your iBstone hearing aids within the first 45 days, we'll give you a full refund.
You have nothing to lose.
Designed by Audiologists
All of our devices were designed by the audiologists and sound engineers. Hearing Aids work for over 93.57% of customers .
Professional features of iBstone
Crystal sound, no whistling
Hug a loved one or put on a hat without the annoying squealing of other hearing aids. Advanced feedback cancellation technology identifies and eliminates whistling (feedback frequencies) before they reach your ear.
Comfortable fit
Designed to be enjoyed all day, the Mini-BR is as small as a pill and hides discreetly inside your ear. The flexible silicone domes fit so comfortably in your ear canal that you may even forget you have them on.
Fits great with glasses
The Mini-BR sits entirely inside your ear, so there is nothing that will interfere with glasses behind your ear.
How can we make the iBstone hearing aids
so affordable whlie not sacrificing the quality
Ten years ago, the founder of iBstone Hearing was shocked to discover how expensive the hearing aids are when her mother started experiencing hearing loss. She couldn't afford the $5000 hearing aids for her mother and she know majority of people can't.

So many people missed the most important moments of their lives due to the high cost of hearing aids.

She spent years on hearing tests and researching the expensive hearing aids that cost thousands of dollars, searching for a better solution⁠.

Eventually, she made a shocking discovery. Most people's hearing loss follows a similar pattern, and thousands of dollars were spent on testing, audiologist service, going to the hearing clinic again and again.

Based on these discovery, our founder created iBstone hearing. The beauties of iBstone are:

· no need for hearing test or office visit

· cutting out the middleman

· ready to wear out of the box

· noise reduction, no whistle

· affordable price

Which make iBstone a revolutionary, medical-grade hearing aid that works for over 94% of Americans with hearing loss.
Simply put them on, adjust the volume and let the hearing aid do the work.
We cut out the middleman so you can save money
Skip the hearing test and fitting
We discovery that most people's hearing loss follows a similar pattern. Pre-programed iBstone hearing aids works for over 94% of Americans with hearing loss. No need for hearing test and fitting, save your time and money.
Cut out the middleman
By cutting middlemen out of our process, we can guarantee our customers world-class quality at wallet-friendly prices. We don't think fixing your hearing should break the bank. That's why we work every day to keep our costs as low as possible — because if our costs are low, yours are, too.
WE ARE HERE FOR YOU
Free Lifetime Support
Dedicated professional team
With over a decade of experience, we know improving your hearing is a journey. Our dedicated team of hearing aid specialists is here to help every step of the way.
Available 24/7 by phone or email
Sometimes you need to talk to a real person. That's why iBstone comes with professional lifetime support at absolutely no cost.
(833) 922-2999
Based on 1100 reviews
Only $99.00
Compare at $299.00, you save $200
45 day money back guarantee
BETTER HEARING. BETTER LIFE
Have questions? Call us now (833) 922-2999
WE ARE HERE FOR YOU
Frequently asked questions